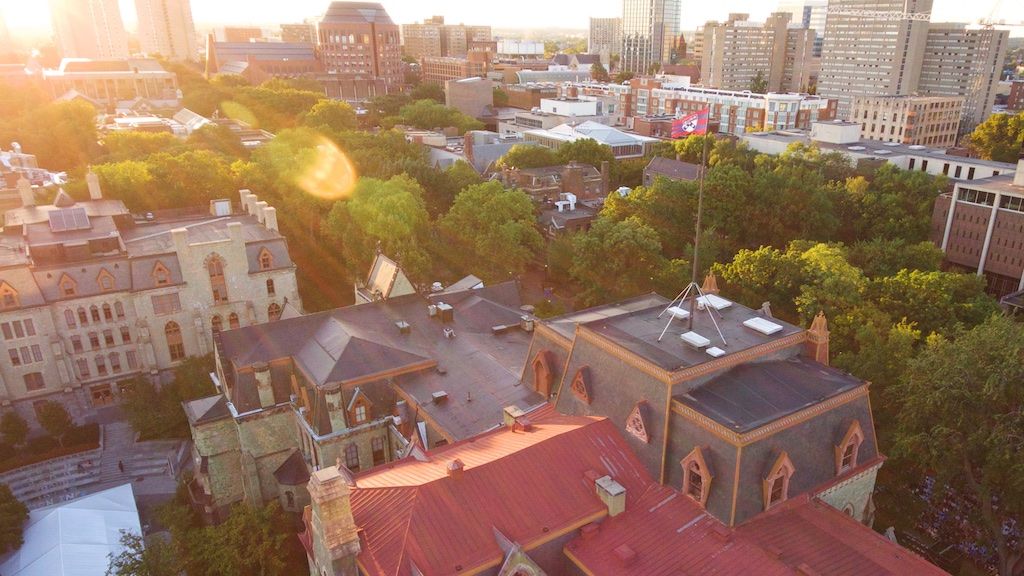 Over the years I've worked on lots of video projects for Penn student clubs. I was also an official photographer for the Office of University Communications for 4 years. My photos were used for all forms of Penn social media, primarily the Penn Instagram. I also did multiple paid drone shoots for the University through my drone photography company, Philly By Drone. I know how difficult it can be to make a film from scratch, so some very generous filmmakers and I are offering our high-quality DSLR and drone video footage. You may use this footage for free for non-commercial purposes. This is primarily catered towards Penn student groups and any other groups who would otherwise be unable to afford drone footage.
This page would not be possible without Penn's Google Drive account, which offers unlimited storage. Given that I have now graduated, my Drive access will expire in May 2020 and this footage on Google Drive will no longer be available. It will be a huge pain to migrate, and will also cost me thousands of dollars a year just in storage space. If you know anyone at Penn who can extend my Google Drive account that will greatly help me to share this footage with the Penn community.
Once you've incorporated footage into your film, shoot me an email at christopherkao@icloud.com so I can promote your film on this page. Please credit "Video footage from www.christopherkao.me/video-footage."
Shot on Inspire 2 with Zenmuse X7 (March 2018 - May 2019)
Shot on Mavic 2 Pro (March 2019 - Present)
Shot on Inspire 1 with Zenmuse X5/X5R (May 2017 - March 2018)
Shot on Phantom 4 (August 2016 - June 2017)
Shot on Phantom 2 (December 2015 - May 2016)
These shots have been deprecated. The quality on the GoPro was just pretty bad compared to the newer shots. It's just an embarrassment, especially since it was my first drone :p
Ground Video Shots (August 2015 - May 2017)
Films With My Footage
Here are some films that have used this open-sourced video footage.
Penn Filmmaking Resources
Over the years I've uncovered a lot of filmmaking resources, which are generally distributed across different departments. I want to share with you where you can find the right resources for your video projects.
Custom Drone Shoots
If interested in a new drone shoot, check out my aerial real estate photography company Philly By Drone.