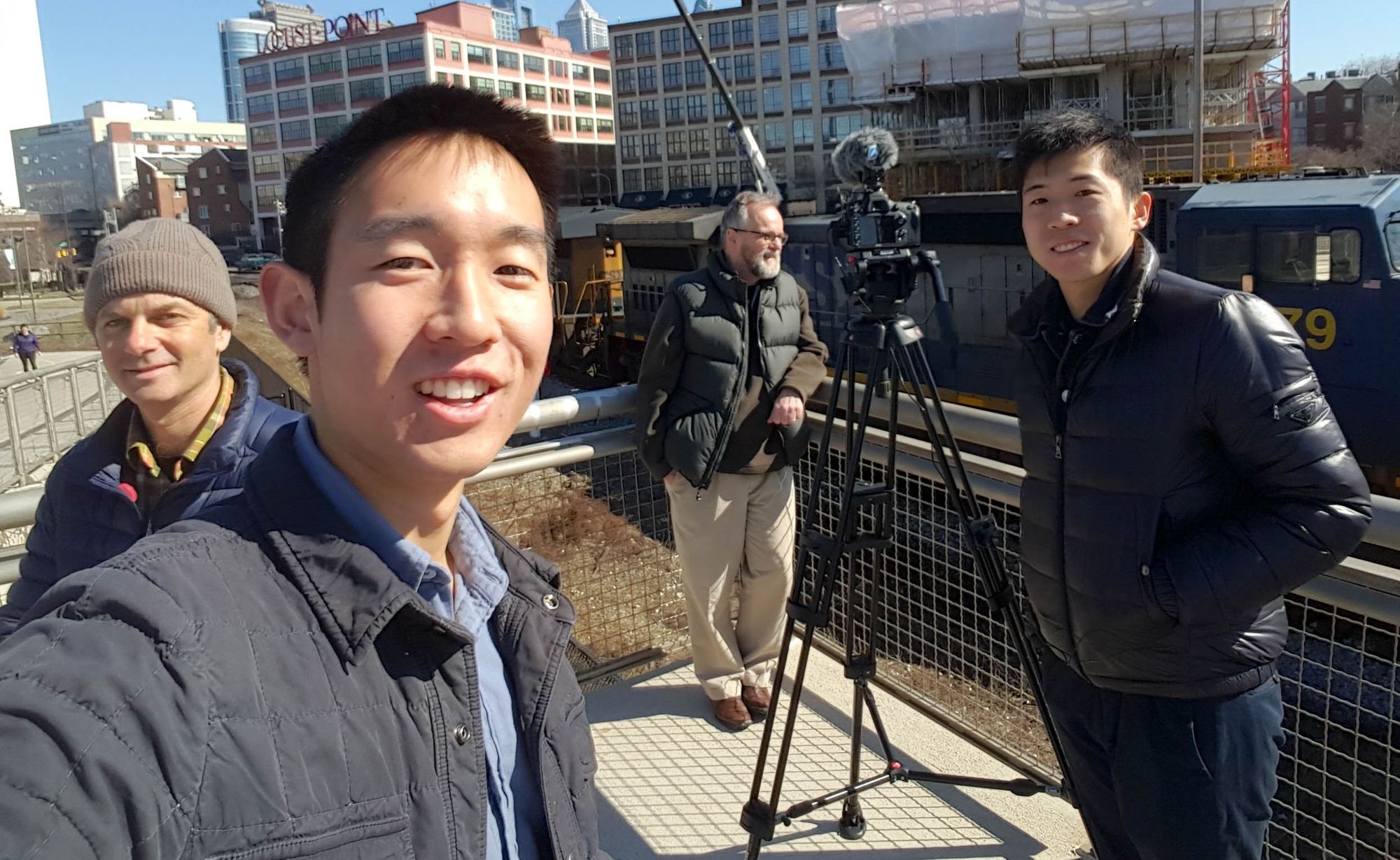 Originally guest posted on April 7, 2017 on the Penn Program in Environmental Humanities Blog.
I waited. One day. Two days. Three days.
Silence.
Not a single person had replied to my email. It was February 2016, at the height of production for my documentary film on controversies around turning Philadelphia into an energy hub. The "energy hub" plan was first floated in 2014 by Phil Rinaldi, CEO of Philadelphia Energy Solutions, to capitalize on the abundance of Marcellus Shale natural gas in rural Pennsylvania by increasing Philadelphia's fossil fuel infrastructure. Yet not a single proponent of the energy hub was interested in speaking to me. It seemed odd that the people who were flaunting the energy hub just a couple months ago now had their lips sealed.
These were the very companies with hundreds of millions of dollars, the best lawyers, and the largest infrastructure in Philadelphia. They instilled fear in citizens. (In one of my early interviews, after making a negative remark about Phil Rinaldi, the interviewee stopped and stared at me, making me promise to never use that footage.) There was an air of secrecy surrounding the energy hub, and that's exactly why I wanted to make a film about it.
As a result of my experience, my perspective on Philadelphia changed completely. When I first began the project as a sophomore in January 2016, my perspective on Philadelphia was narrow; I only saw it as a symbol of independence and innovation, but never as an industrial city of the past. I didn't know anything about social justice, environmental movements, grassroots and community activism. Having grown up in Southern California suburbs, I'd never met anyone who cared much about their city, and I doubted that Philadelphians could do much to change city plans. But as I began speaking to people and attending community events concerning the energy hub, I realized that there were many individuals who cared deeply about their city. People like Joe Minott (Clean Air Council) and David Masur (PennEnvironment) were so genuinely passionate about helping their city that their passion began to rub off on me.
Completely immersed in the energy hub debate, I abhorred Philadelphia within a few months. By May 2016, after conducting many interviews, phone calls, and watching hours of City Council hearings, I'd become sick of the energy hub proposal. To an outsider, it seemed like Philadelphia was heading in the wrong direction; I couldn't grasp why a city with so many passionate individuals against the energy hub would still move in that direction. Immediately after final exams, I got on a plane and flew back home to California. I wanted to get away from this city.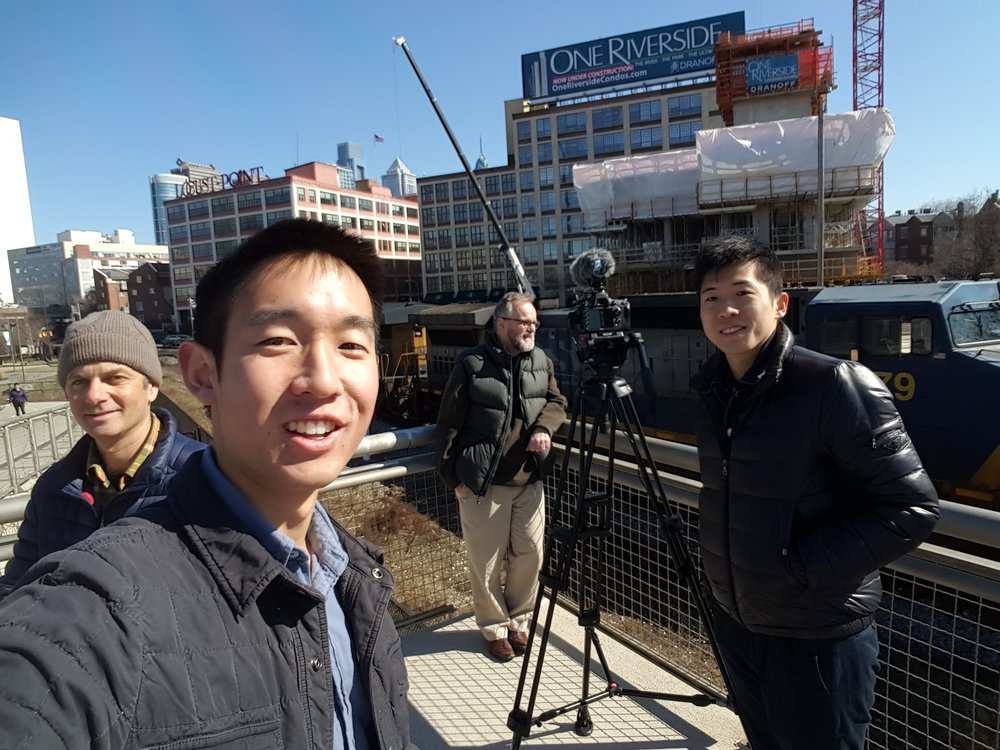 Over the summer I finally reflected on my experiences. During the documentary filmmaking experience, everything had flown by quickly as I jumped from interview to interview. Gradually I began to understand that Philadelphia's industrial past as a port was a part of its identity, and I accepted it as a unique factor of the city. After a hiatus, I finished the film in March 2017 with the encouragement of my former CAMRA mentor, Mariam Durrani, and support from Professor Regina Austin and Juliet Shen.
From the process of making this film, I've grown to become a more open-minded person. I have come to understand why Philadelphia is still attracted to the energy hub proposal, and I appreciate the invaluable time that Philadelphians have devoted to this issue. This summer I'm staying in Philadelphia to intern as a software engineer. I'm excited to learn more about this amazing city and contribute to growing its diverse economy.
Christopher Kao is a junior studying computer science and marketing at the University of Pennsylvania. He co-directed the documentary, "A City Divided: Philadelphia's Energy Hub," with Xiaofei Ye through the Visual Legal Advocacy seminar in the Penn Law School. Chris has directed over 50 films, including music videos, student club promo videos, corporate videos, and documentaries. You'll often find Chris flying his drone and exploring Philadelphia on the Indego city bikes, even in 30 degree weather.